Unique Projects
The two primary reasons customers come to me are the solid quality of my workmanship and their need for a unique piece of furniture that can't be found already made – thus, "custom" made furniture!  Nowhere else does this manifest itself so true as in the following examples of one of a kind Furniture. Each item has its customer's story.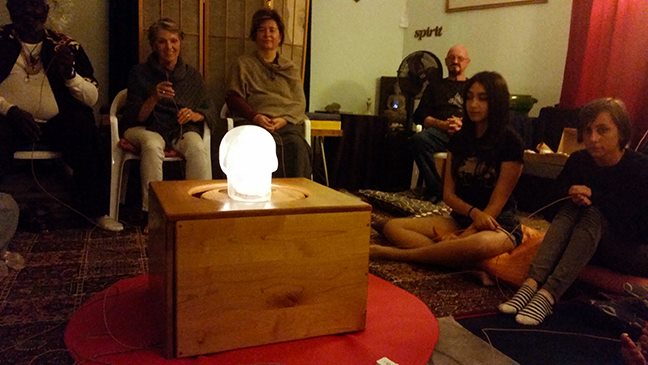 This pedestal base has a rotating platform, running at 2/3 RPM, to display rare crystals in a new-age healing forum. The box is a two foot cube made in Alder with a natural finish, and the platform is circular with rounded over edges and a one inch gap between it and the surround.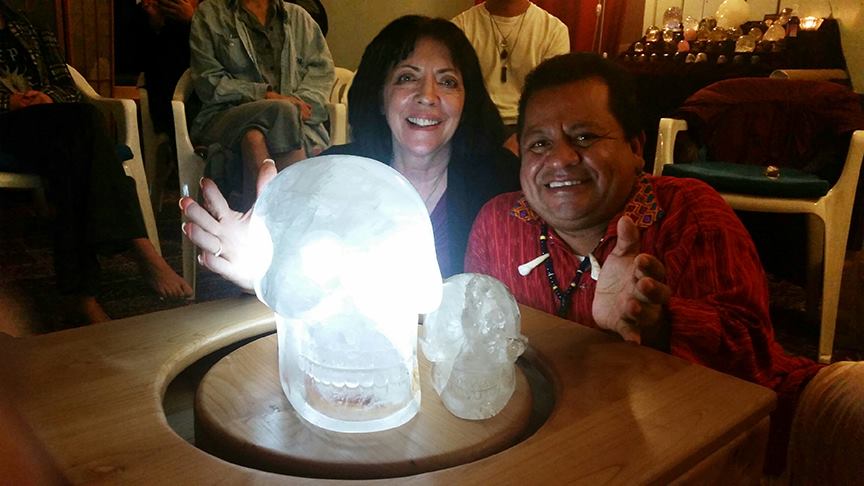 The box is on wheels for good mobility, which also allows for the cord to drop through the bottom, for a cleaner presentation. The front side of the box is a door with euro hinges, and the interior is suitable for cord storage and/or other crystals.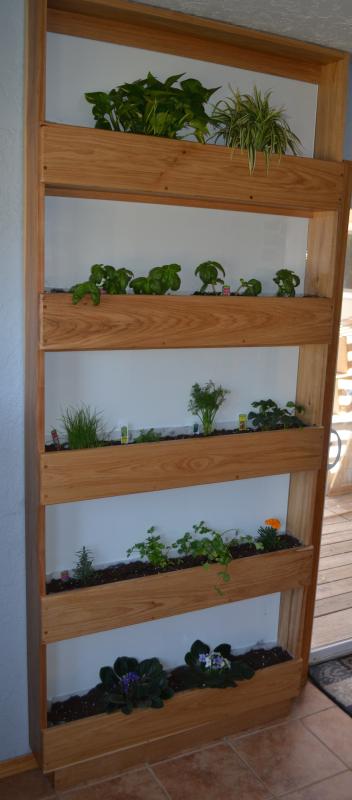 This customer, with quite a small house, wanted a place to grow fresh herbs in the winter. This floor to ceiling living wall was done in hickory, with each planter backed by white melamine for reflectivity, covered by glass for protection. To protect the wood from water damage, each planter is lined with a HDPE plastic trough, fabricated on site.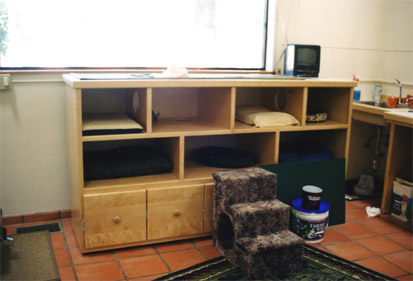 This "rural" customer wanted a cat-house for her fourteen felines. Inside the lower row of Maple doors are five litter boxes accessible to the cats from the back and to the owner (for changing the litter) from the front.  The kitty-cubicles have 9-inch diameter holes for cats to sashay through.  Melamine was used on top as well as on the pull-out litter trays for easy clean up. At four feet tall and eight feet long, the customer wanted the unit on wheels for cleaning.  Seriously, when you walk into this house, you don't smell the cats.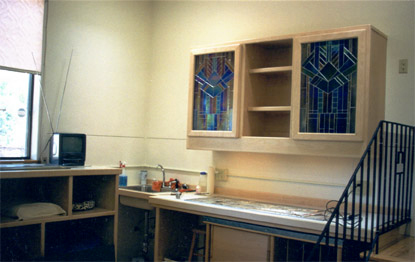 The partner of the feline lover wanted a personalized work-station for his stained glass work.  The two functionally different units match, sitting side-by-side. The work-station countertop is made from therma-fused Melamine for durability and heavy use. The lower valance of the top wall cabinet houses a bright light for work-space illumination.  I framed his favorite stained glass work for the top two doors.  What a marriage of practicality and art!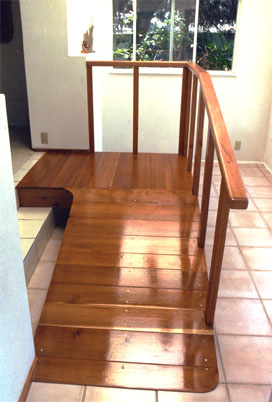 In the front foyer of this upper-end home, I made this ramp with railing for a customer just entering a convalescent stage.  The dark Redwood provides an elegant, dramatic and graceful entry into the home.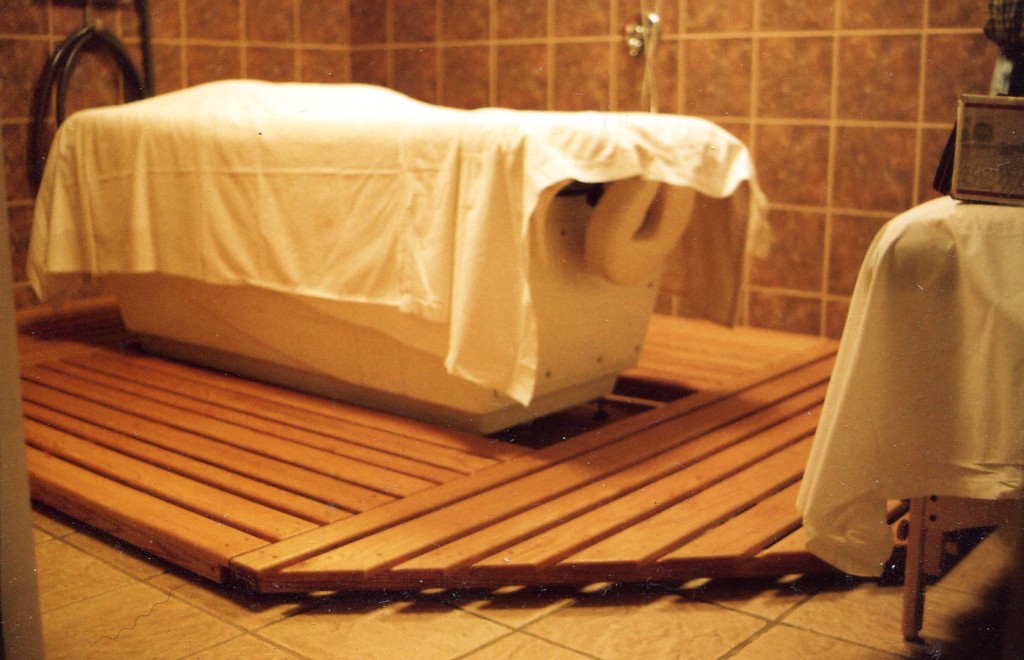 Made in Red Oak, the 4 interlocking pieces of this massage platform are finished in clear polyurethane with some fine silicon to prevent slippage. The room has a tile floor sloping to a central drain. The slope requires the platform to have adjustable tac-glides, allowing the masseuse to work on a level surface.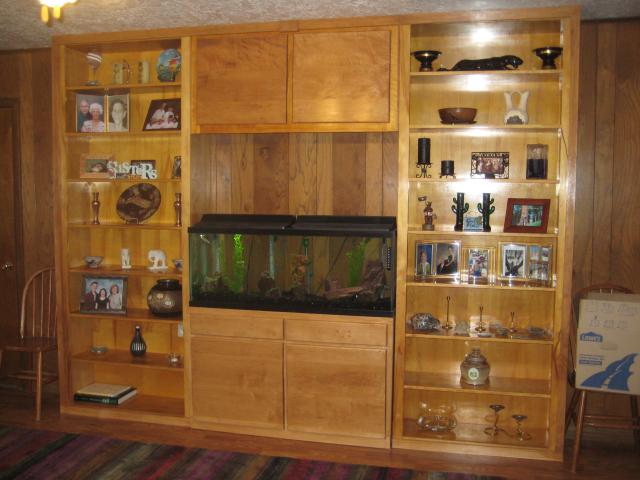 This tank was incorporated into a wall unit. Made of maple with a light golden oak stain, this unit hides all of the aeration and filtration systems appropriate for a tank of this size in the lower cabinet.
Yes, every once in awhile a woodworker does get to build something for himself!
For the new millennium, I gave myself a gift when I gave up smoking – this hot tub with a surrounding Mahogany deck.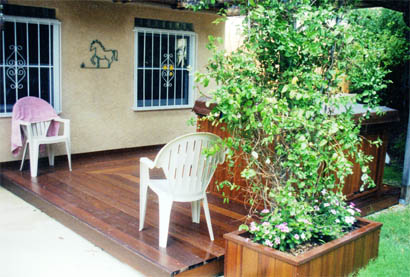 The Mahogany was delivered in 16 foot lengths, and cut to a herringbone pattern and fastened with brass screws to give the entire installation a nautical feel. The remnants were all recycled into a planter box – no waste, no want.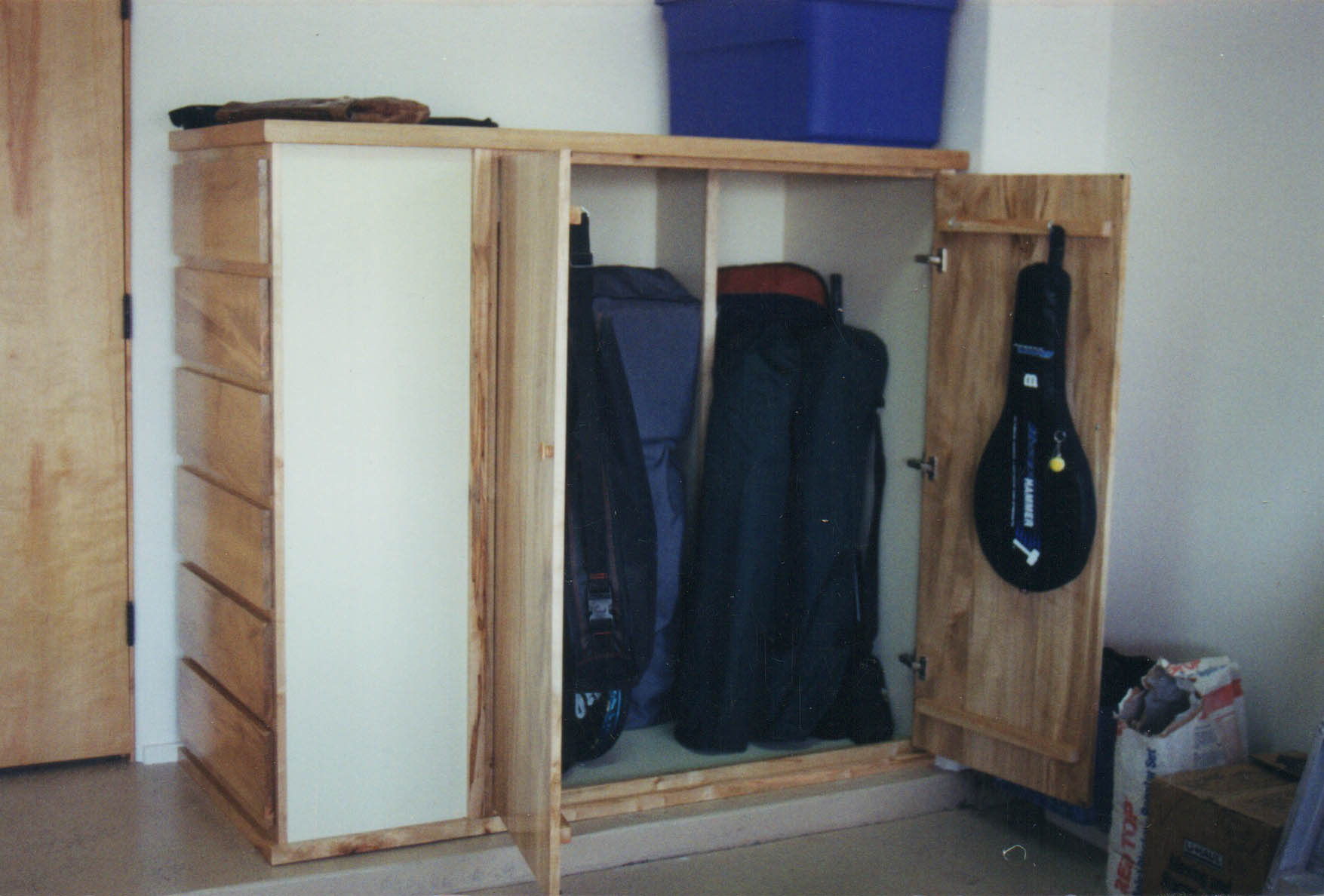 Even the garage can benefit from custom design furniture – done in wormy Maple and Melamine, these two pieces organized an entirely inaccessible garage mess – he stored his sports equipment, from golf clubs to tennis rackets…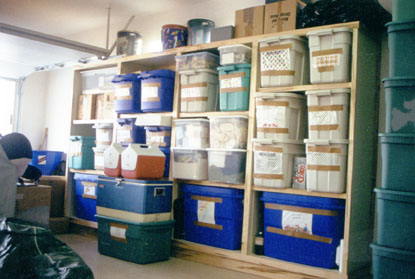 …while she was able to put away Christmas in this melamine shelving, faced in more wormy Maple!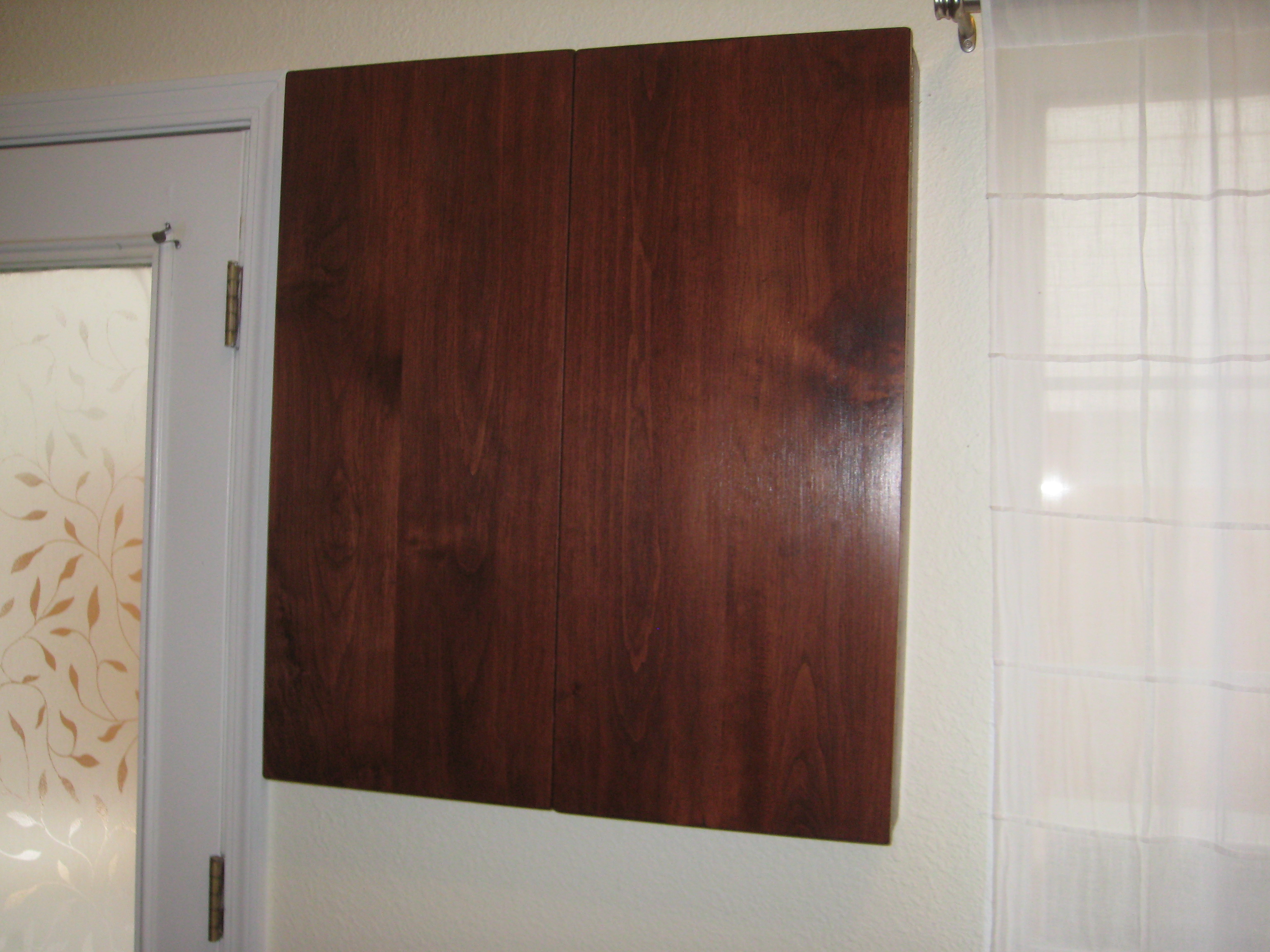 This wall-hanging dartboard cabinet was made of alder, and stained to a darker mahogany color. The tasteful exterior allows it to blend in with any room's decor.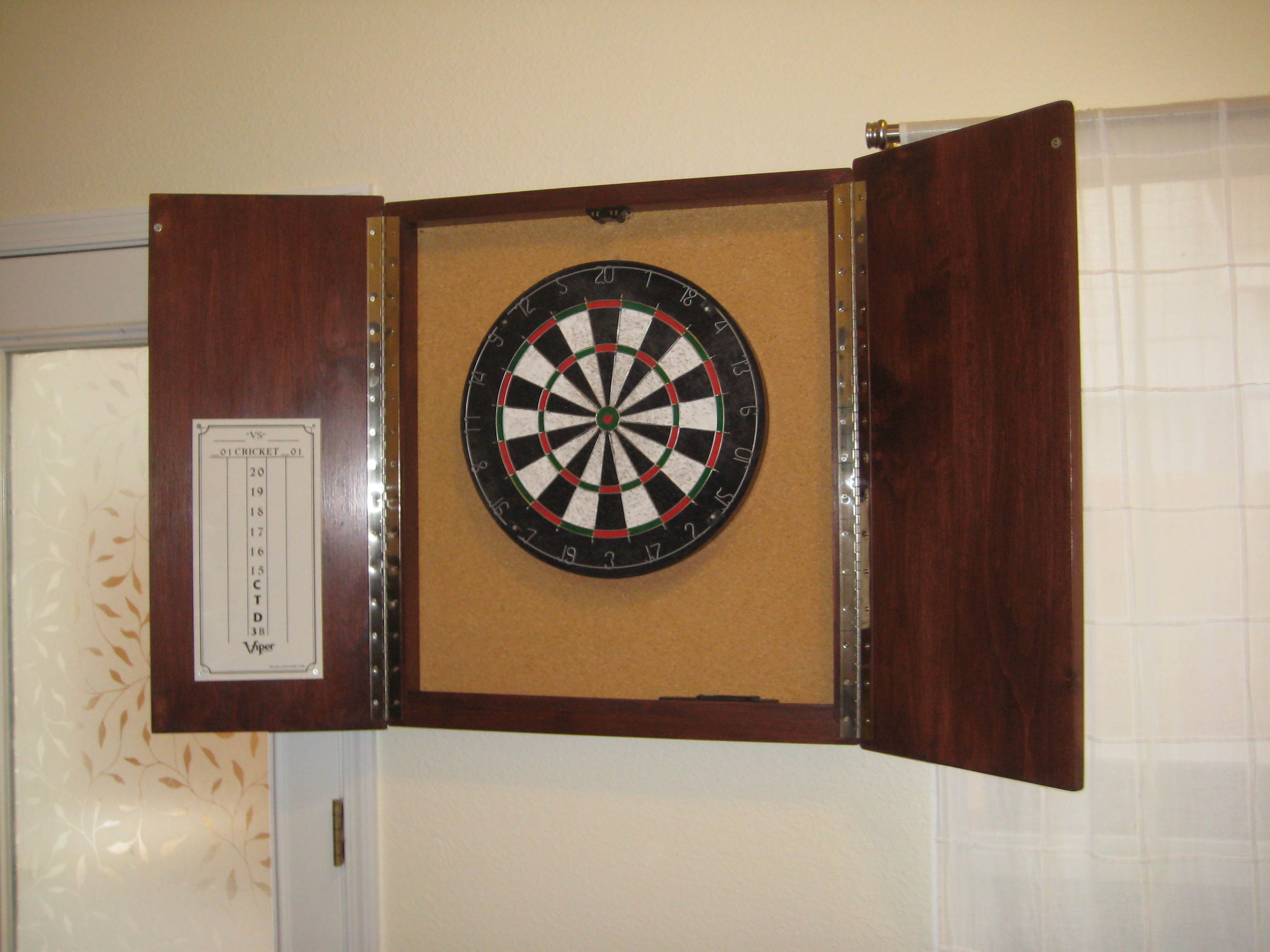 Inside, the dartboard hangs over a cork-backed cabinet, saving the tips of any wayward darts from damage. The doors are hung with piano hinges to minimize the intrusion of hardware into the game, and the insides of the doors themselves double as holders for the dry-erase scoreboard.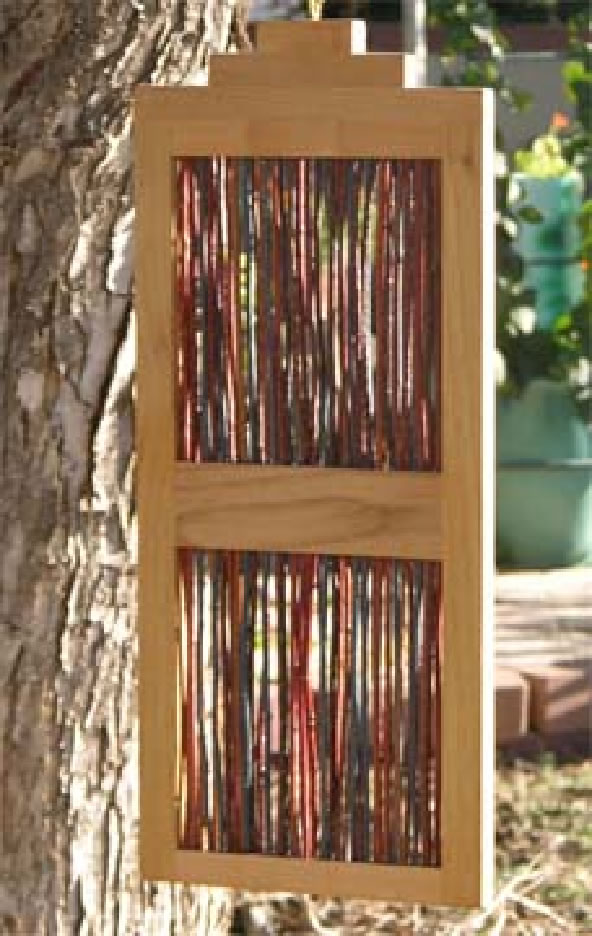 I build furniture for a living; I make Spirit Portals for life…
A Spirit portal is a symbol representing the many spirits that embrace each of us in our daily lives. From the spirit of laughter to the spirit of dance, from hope to love, we are all made up of spiritual beings and sometimes need reminding of this blessing as we go thru our temporal lives.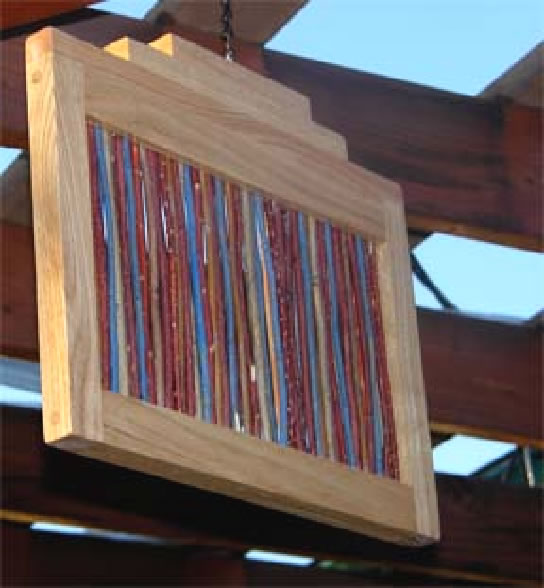 While we are all our own gatekeepers, my intent is to provide a tool of affirmation to the goodness in each of us. It is, I believe, this intrinsic value in all of us that can make this a better life, not only for ourselves but also for those around us.For 27 years I've been building custom furniture to help people achieve their goals in specific needs and standards of quality for this physical world. Through all the wood dust and the finishing fumes of a typical workday I had never experienced the magic that I did a year ago.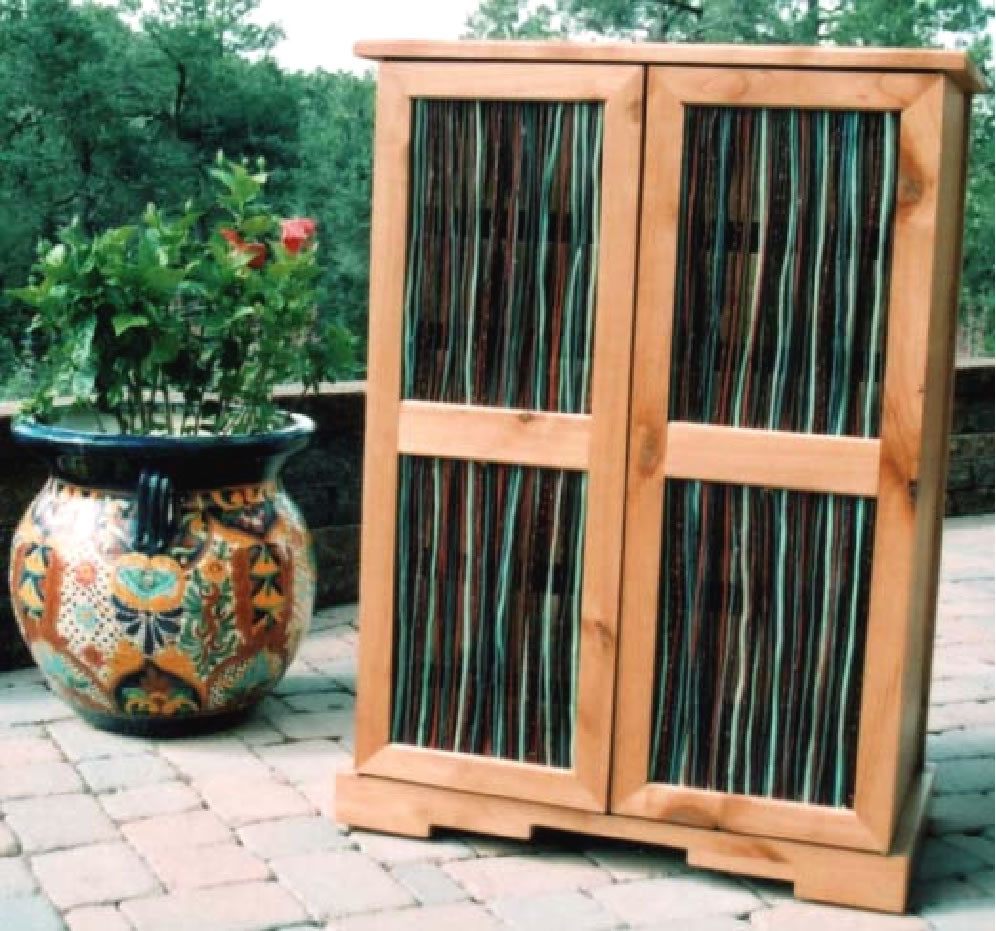 A couple came in and ordered a pair of cabinets with full extension drawers for the storage of their very large CD collection. They liked the look of rustic Alder with a natural finish and my suggestion of putting the twin cabinets on hidden wheels for mobility. Then they threw out the wild card: They asked that the cabinets have doors made from salt cedar and willow whip, all dyed and colored in a South West motif.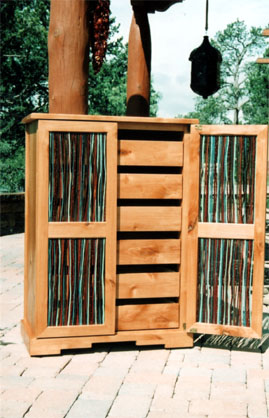 I explained that I didn't do that but that we could have it subbed out. Much to my anguish, but later a blessing, they insisted I do it. I did my R&D talking to old timers in the North Valley of Albuquerque about dyes and paints and quick wipe downs to keep the look of wood while adding color.During that week of learning and implementing a new art form in wood, I was touched by something. There was a hand on my shoulder…and I work alone.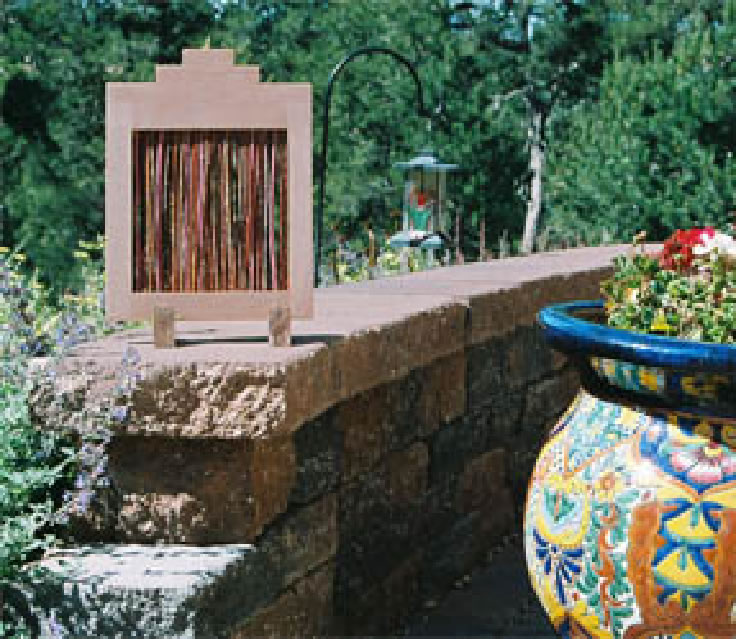 After a year of living with an extra frame from that job, I'm ready to share my experience in the affirmation of the Spirit Portal. I hope it gives to you as it gives to me each day; it is I believe 'a wonderful thing'! They all start out with an array of natural colors ranging from dark browns to reds, then I like to weave in a color to personalize the Portals; Cobalt Blue and Fuchsia seam to be the most popular with Hunter Green and Teal also being used, the later two sometimes together.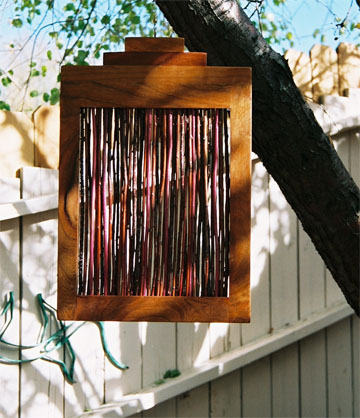 The magic of this art form is there are no mistakes or wrong way…Even mixing several colors together can create a wild carnival experience. I'm using a knotty Alder or rustic Cherry for the frame stock with a clear coat of finish to help hold the beauty and color of the spirit portal through time, for inside or outside!