Bathroom Cabinetry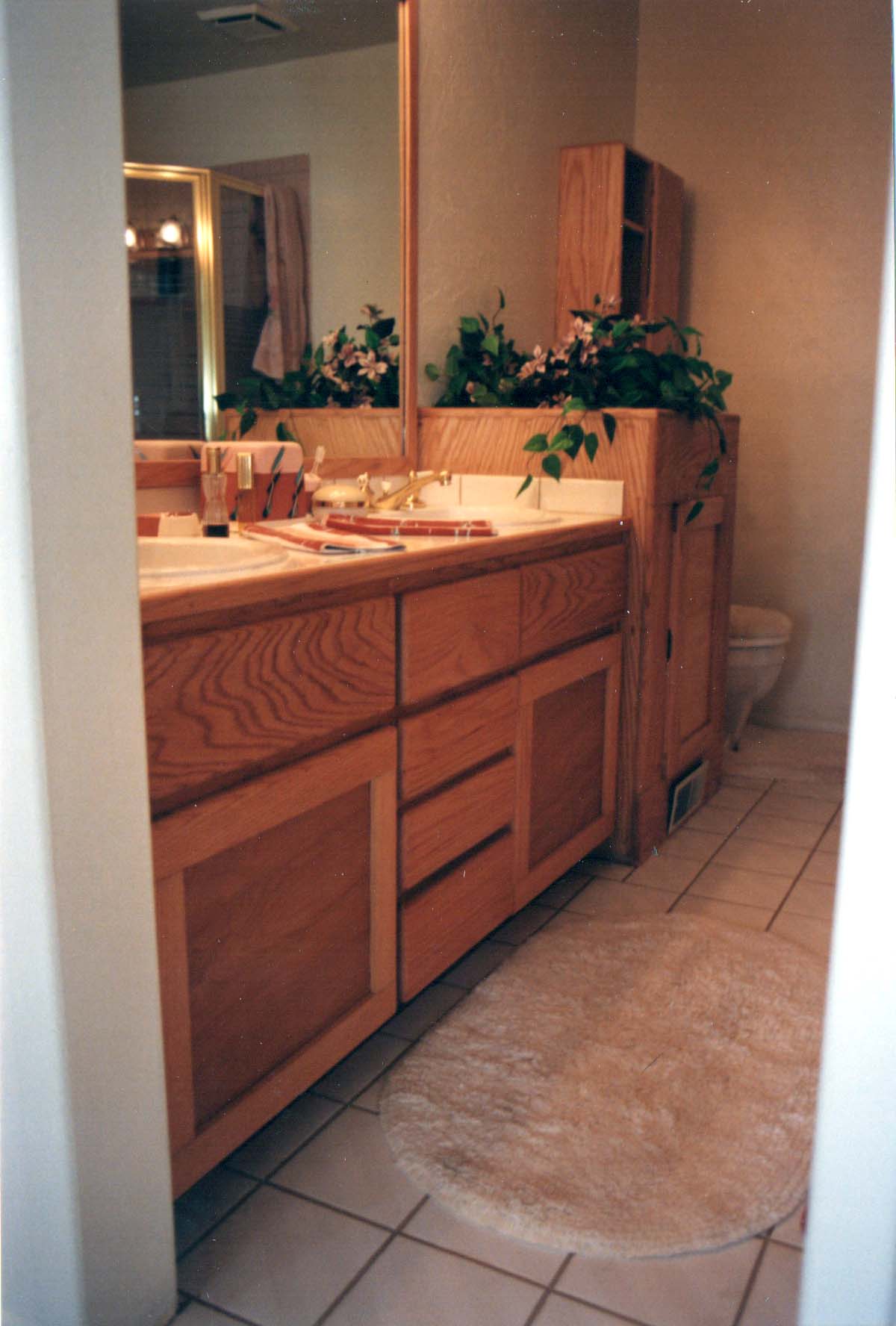 Done in red oak, this built-in vanity accommodates two sinks, cabinet and drawer storage, and a laundry hamper lined in cedar.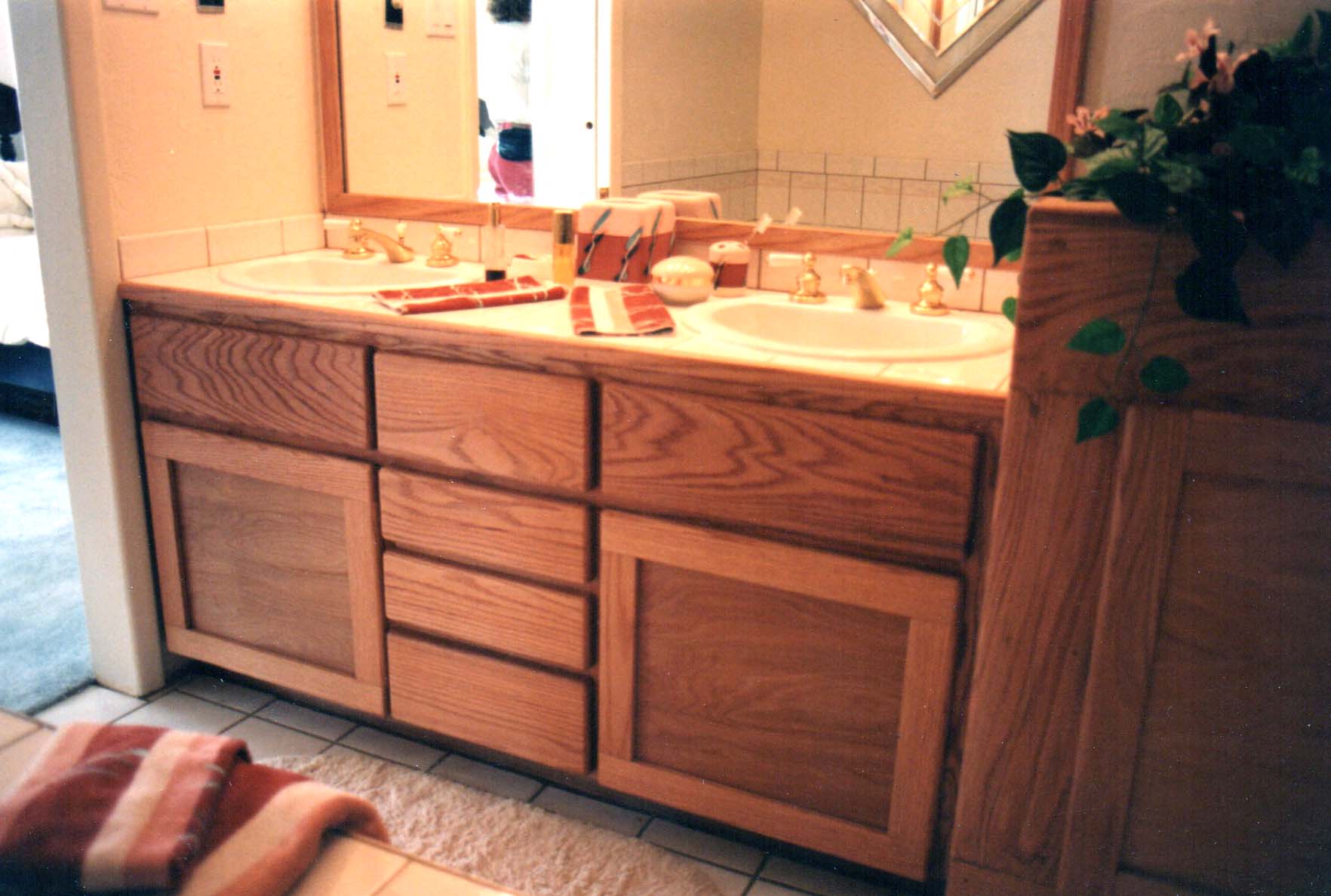 Drawers are full-extension, cabinets have finger pulls and euro hinges with soft close. To help with the humid nature of bathrooms, the drawer bottoms are made of melamine to repel water.
Done in Hickory for its calico coloring, with a clear coat to bring out the natural contrast of light and dark. This built-in vanity also has durable melamine drawer bottoms, full extension drawers, and euro hinges with soft closure. It also features traditional drawer pulls and cabinet door hardware, as opposed to finger pulls. The customer requested a taller counter height, and additional space in the recessed foot plate.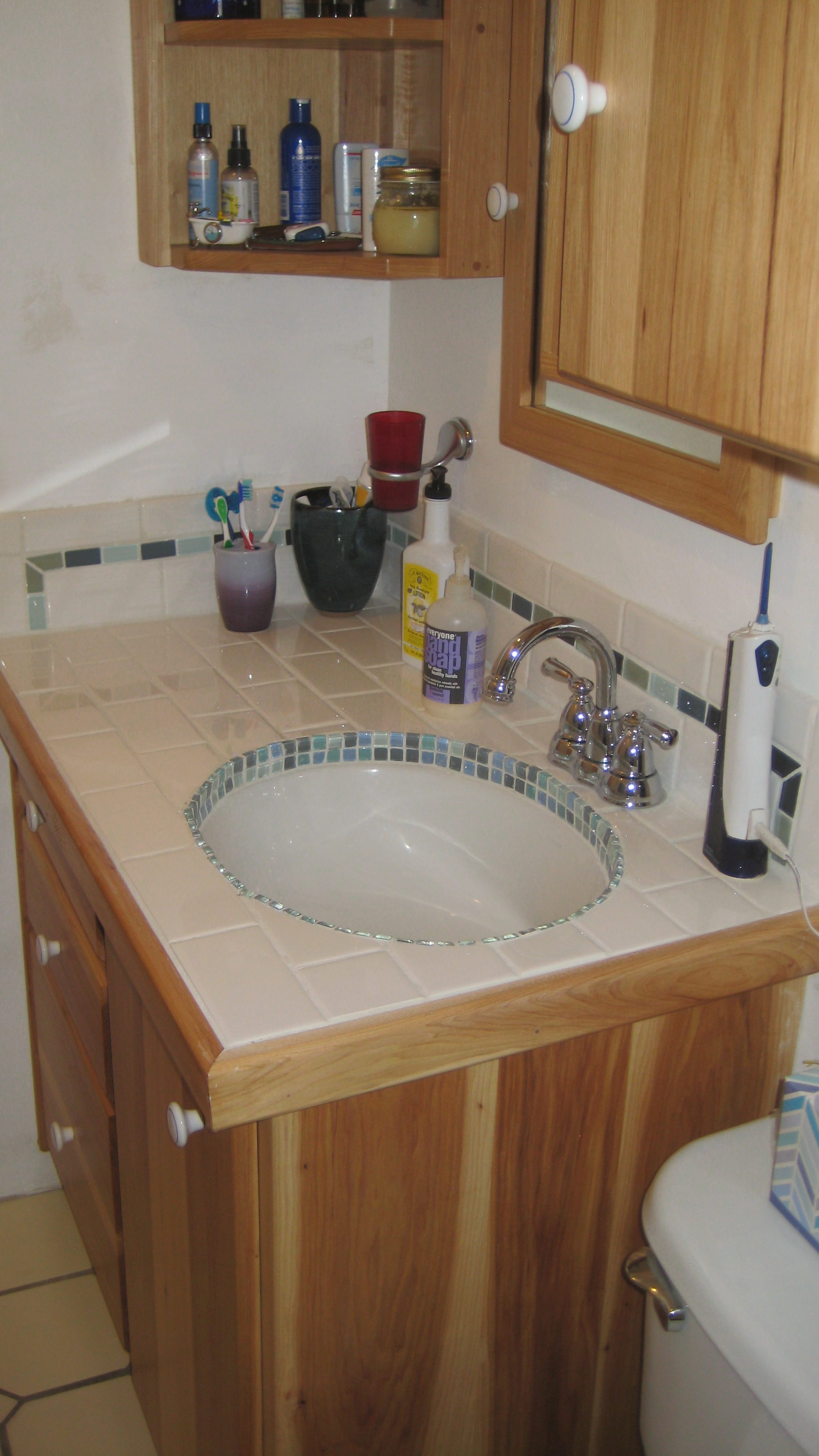 I did this tile-top vanity, towel cabinet, corner open shelf, and medicine cabinet for the renovation of this 1940s bathroom. Being from the 1940s, this bathroom was not very spacious, so the measurements were critical, to preserve what little space was available.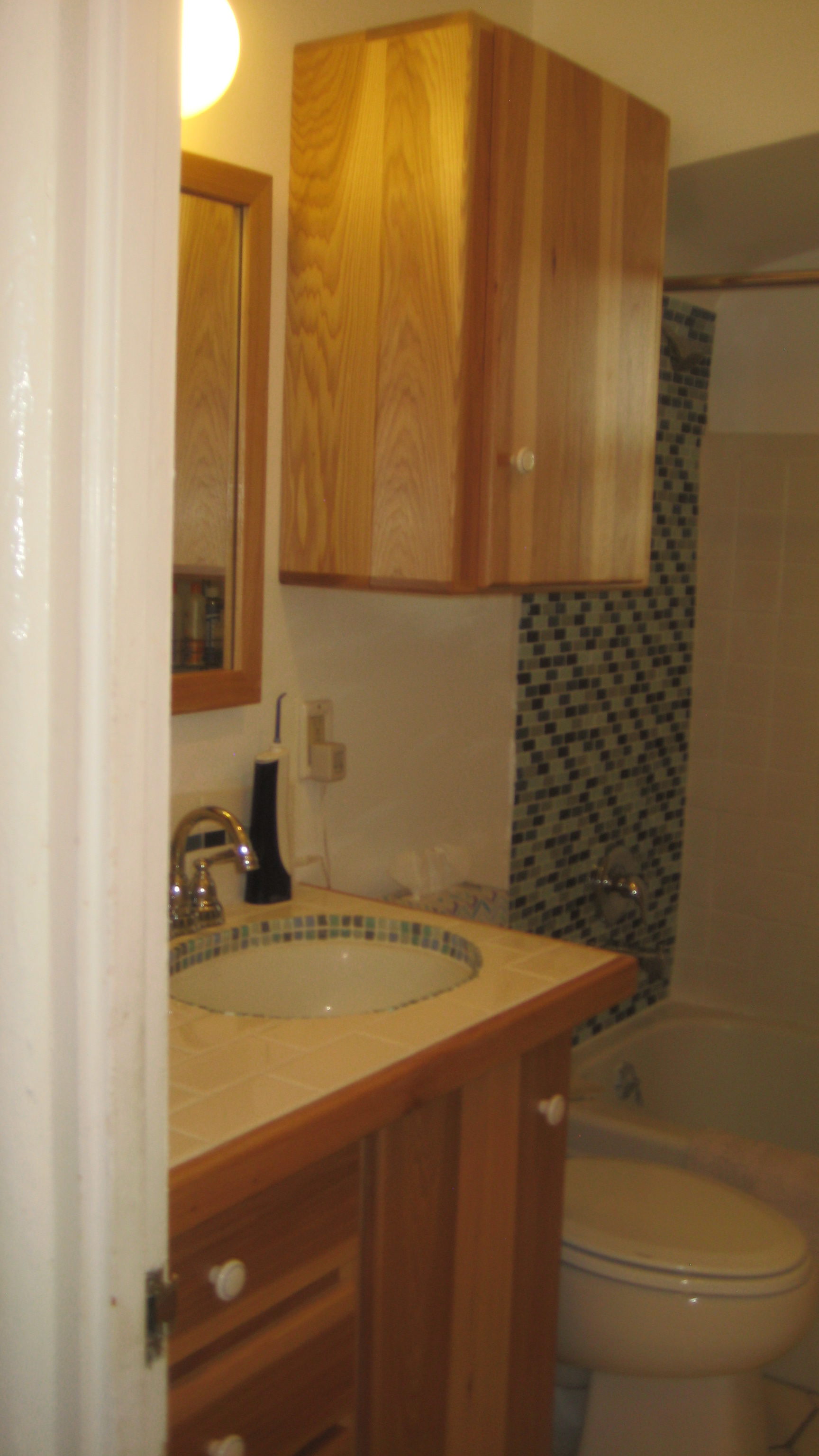 Opposite angle shows the calico coloring of the hickory. Though hickory is an extremely tough and dense wood, it is finished in a clear waterproof varnish.